This cut of Douglas Fir is very popular among designers and architects for it's straight line grain and durability.
Douglas fir (Pseudotsuga menziesii) is an evergreen conifer tree species native to western North America. It is named after Scottish botanist David Douglas, who first discovered it in the Pacific Northwest in the early 19th century.
Douglas fir trees can grow up to 330 feet tall and have a very straight trunk with a narrow, spire-like crown. The bark is rough and gray-brown, becoming thicker and darker with age. The needles are flat, sharp-pointed and grow along the stem in a spiral fashion. They are usually blue-green on top with whitish-blue undersides.
Douglas fir conifer cones are pendant, 3-4 inches long, and have distinctive bracts that protrude from between the scales. They are often used in crafts and holiday decorations.
The wood of Douglas fir is highly valued for its strength, durability, and versatility. It is used extensively in construction, furniture making, and paper production. Many species of wildlife also rely on Douglas fir trees for habitat and food.
Overall, Douglas fir is an important and iconic tree species of the western United States and Canada, prized for its beauty, utility, and ecological value.
Species
Very even linear grain pattern along the long axis of the grain with color variations between the hard and soft rings.
Color
A sandy blonde with a hint of Peach.
Usage:
Wall Paneling
Exterior Cladding
Doors
Windows
Decking




Fun Facts about VG Douglas Fir:
The decking at the historic Fort Davis in Fort Davis, Texas is made from VG Douglas Fir. It's held up very well for a very long time out there in the dry climate. Once, we drove a load of lumber to the fort and stayed in Marfa for a few nights. On that trip, we caught the largest Snipe ever reported in the state of Texas, a record of a beast.
view gallery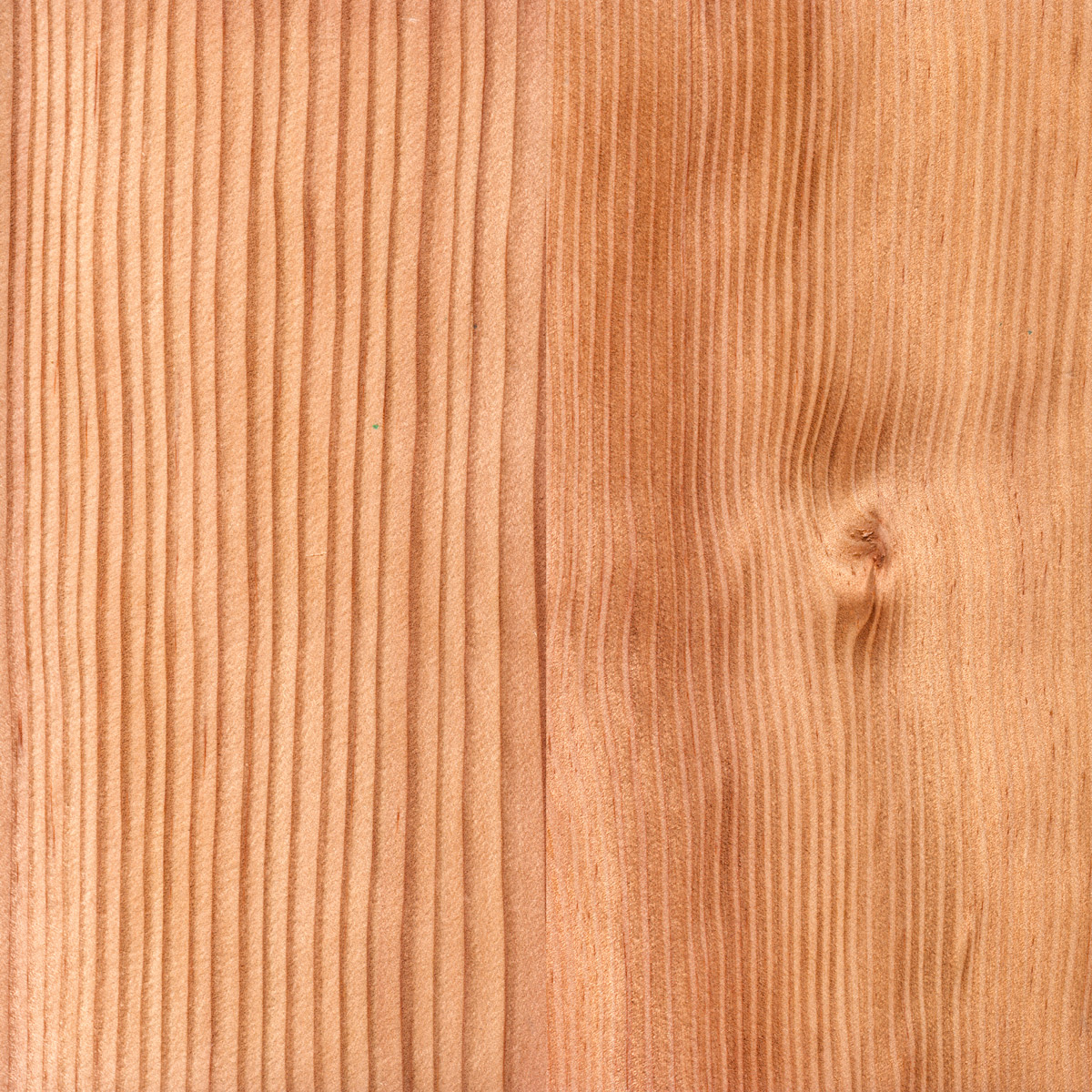 We typically offer
VG DOUGLAS FIR

in the following sizes and grades:
| Scientific | Sub-species | Grade | Features | 4/4 | 5/4 | 6/4 | 8/4 | 12/4 | Plywood | Circle Sawn | Live Edge | Beam |
| --- | --- | --- | --- | --- | --- | --- | --- | --- | --- | --- | --- | --- |
| | Select & Better | | Kilh-Dried, Rough | | | | | | | | | |
Scientific information about
VG DOUGLAS FIR

:
| | |
| --- | --- |
| S2S / S4S | Glue Up Tables / Blocks |
| Straight Line / Gang Rippes | Sand / Surfacing |
| Custom Moulding \ trim | Radius Moulding |
| Flooring | Stair Treads |
Check out some species other than
VG DOUGLAS FIR
Contact us Have questions about our products?
Give us a call or shoot us an email, we can help you find the right kind of wood to make your project look fantastic! From kiln dried lumber to flooring, molding to butcher butcher block counter tops, we've got you covered.
WOOD IS UNIVERSALLY BEAUTIFUL TO MAN. IT IS THE MOST HUMANLY INTIMATE OF ALL MATERIALS FRANK LLOYD WRIGHT, AMERICAN ARCHITECT