TEXAS POST OAK
Also known as Iron Wood
A small but fierce tree found growing in the Texas Post Oak Savannah, a staple of the Texan landscape. This wood is hard, hard as a Texas Ranger faced with lawlessness, or possibly batting against Nolan Ryan in 1981.
Character
It's really hard, like, really really hard. Which makes it perfect for applications requiring a high level of durability. It has tons of knots, like TONS. Most of the time, tons of knots means rustic, and Texas Post Oak is certainly that, but this species also mixes well in very contemporary designs. Designers have been known to paint every wall white in a space and let Post Oak be a warming agent for an otherwise sterile environment.
Color
Texas Post Oak has a great tonal width, with a wide range of light to dark colors. Each board boasts tones of gray, cream, brown, and with the knots, black.
Usage
It works well for just about any interior application, including flooring, molding, interior T&G siding, cabinet lumber, and bar tops. There are few exterior applications, such as railroad ties and planks.
Fun Facts about Post Oak
There are over five settlements in Texas named Post Oak.

Post Oak has a very thick bark, making it resistant to fire.

Post Oaks have been used to tell the fire history of an area by examining their growth rings.




We acquired one of the largest Post Oak trees in the state of Texas . We''ll turn it into Post Oak flooring, live edge slabs, and Post Oak lumber.



view gallery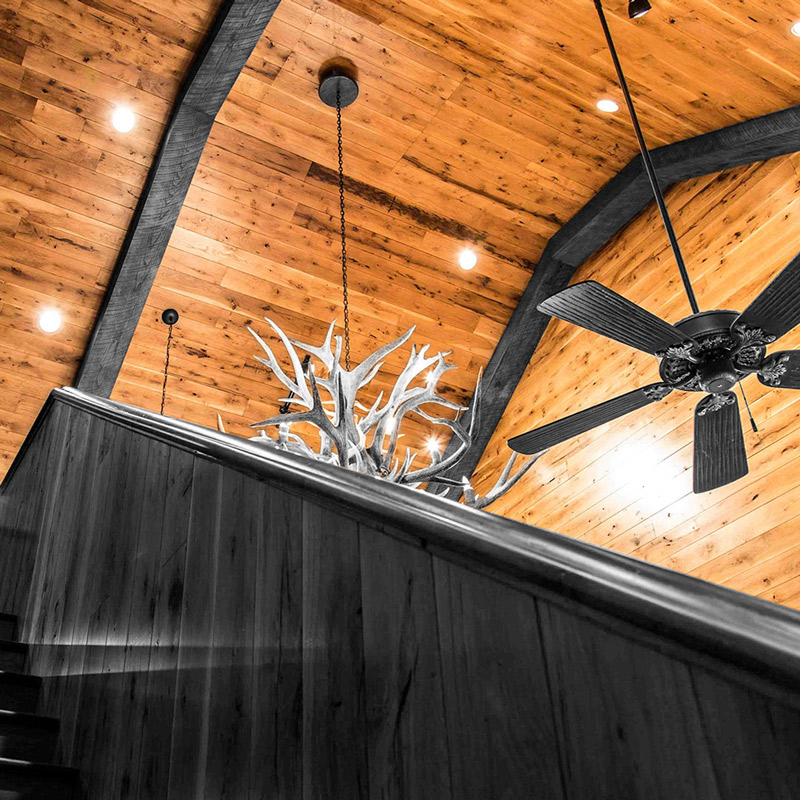 We typically offer
Texas Post Oak

in the following sizes and grades:
| Scientific | Sub-species | Grade | Features | 4/4 | 5/4 | 6/4 | 8/4 | 12/4 | Plywood | Circle Sawn | Live Edge | Beam |
| --- | --- | --- | --- | --- | --- | --- | --- | --- | --- | --- | --- | --- |
| Quercus stellata | Texas Post Oak | Very Knotty | Very hard with tons of knots. | | | | | | | | | |
Scientific information about
Texas Post Oak

:
| | |
| --- | --- |
| Common Name(s): | Texas Post Oak, Iron Wood |
| Scientific Name: | Quercus stellata |
| Distribution: | Eastern United States and Texas |
| Tree Size: | Tree Size: 40'-60' ft in height, 1'-3' in diameter |
| Average Dried Weight: | 3.91 lbs bdft |
| Janka Hardness: | 1,350 lbf |
Check out some species other than
Texas Post Oak
Contact us Have questions about our products?
Give us a call or shoot us an email, we can help you find the right kind of wood to make your project look fantastic! From kiln dried lumber to flooring, molding to butcher butcher block counter tops, we've got you covered.
WOOD IS UNIVERSALLY BEAUTIFUL TO MAN. IT IS THE MOST HUMANLY INTIMATE OF ALL MATERIALS FRANK LLOYD WRIGHT, AMERICAN ARCHITECT